Agendas
Committee meetings of the Marshall County Commission will have their agendas posted at least 48 (forty-eight) hours in advance of their meeting. 
Marshall County allocates a period of time for public comment during Commission Meetings and Committee Meetings.  Restrictions are below.
MARSHALL COUNTY PLACES THE FOLLOWING RESTRICTIONS
ON THE PERIOD OF PUBLIC COMMENT      
1) COMMENTS MAY ONLY BE MADE ON ITEMS ON THAT MEETING'S AGENDA
 2) THE PERIOD OF PUBLIC COMMENT WILL BE 30 MINUTES AT A MAXIMUM
 3) THE NUMBER OF SPEAKERS ALLOWED TO SPEAK DURING THE PUBLIC COMMENT SECTION IS 10
 4) THE LENGTH OF TIME A SPEAKER MAY SPEAK IS THREE (3) MINUTES
 5) THE SPEAKER'S COMMENTS SHALL BE ADDRESSED TO THE CHAIRMAN
  6) ANYONE WISHING TO SPEAK AT A MEETING MUST SUBMIT THEIR NAME AND DESIRE TO DO SO TO     
       THE COUNTY MAYOR'S OFFICE BY 3 PM 3 (three) BUSINESS DAYS BEFORE THE MEETING

     (UNTIL FURTHER NOTICE ITEM SIX DOES NOT APPLY TO COMMITTEE MEETINGS. THOSE WANTING
      TO SPEAK AT A COMMITTEE MEETING MUST SIGN UP BEFORE THE START OF THE MEETING AND
      INFORM THE COMMITTEE CHAIRMAN. ITEMS 1-5 ARE IN EFFECT.)
Planning Commission Meeting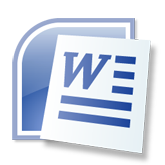 Marshall County Building Codes & Zoning Department
3301 Courthouse Annex
Lewisburg, TN 37091
931-359-0567 
The Marshall County Planning Commission will meet on Tuesday December 19th, at 6:00 p.m. at the Marshall County Courthouse Annex, Lewisburg, TN. 2nd floor.
The agenda is as follows:
Call to order Chairman Wakefield

Roll Call

Approval of Minutes from November 21st meeting

Public Comments

New business

*

Preliminary Extension Request for Riverlyn Ridge Phase III. Lots 12-19. Map 24, Parcel 31.

Directors Report

Adjourn
All interested parties are invited to attend. Further information about these, or other zoning matters may be obtained at the Marshall County Building Codes Office, 3301 Courthouse Annex.
Phone 931-359-0567.